These are some pics from the January 10, 2004 Texas Superhero Collector's Expo. Adam West, Burt Ward and Frank Gorshin were there, but I didn't get photos of them. I met Adam and Frank briefly, though!
Click here to visit the Texas Superhero & Villains Shows website
Me, hard at work (or pretending to be)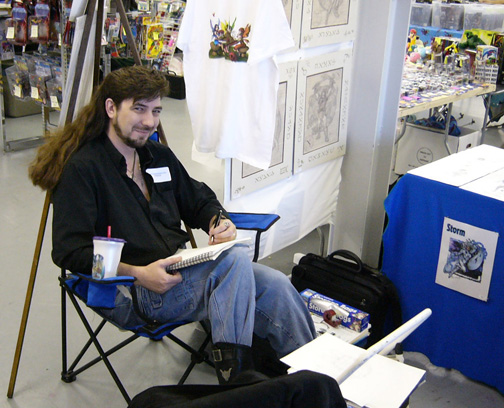 The Batmobile, Batcycle and Batboat!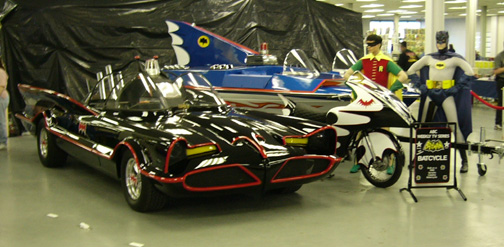 Somebody's takin' this a little too far...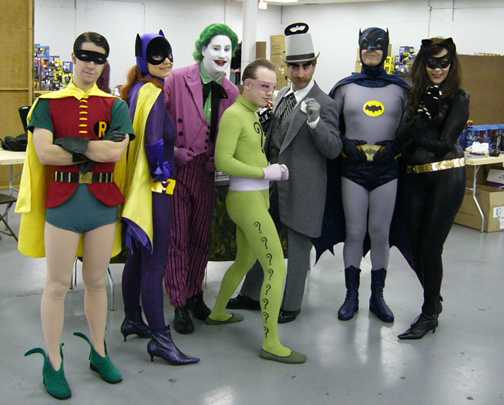 ...But it sure is fun!
Great example of victim & Fantasy Portrait