These are from the Feb. '04 Midian Goth-Fest in San Antonio (4th annual). It was a lot of fun, but VERY COLD. We look forward to the next events by Nephilim Netwerk (which shouldn't be as debilitating!), because this a whole new fun crowd!
Check out the Nephilim Netwerk here!
I'm sketching and it's VERY COLD!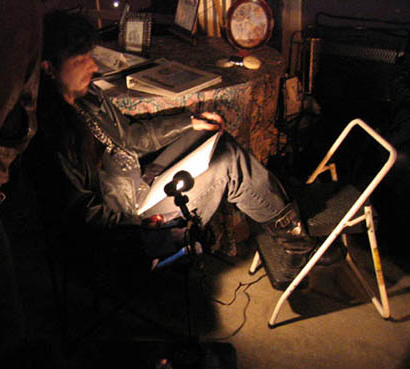 Aaah! Scary!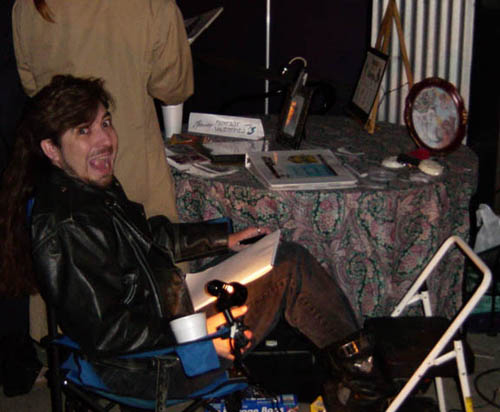 Goth Chicks are cool!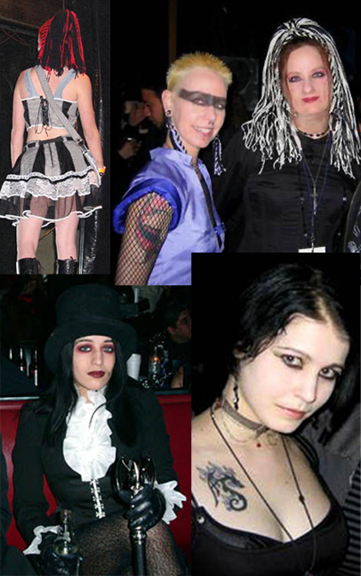 In the upper right is our hostess, Sharlin!
A happy vamp (Angela), drawn as a faerie?!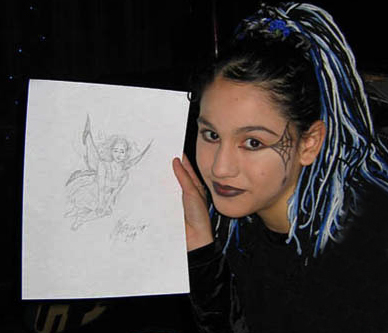 Goth Magic by Rolando!