This is an extended (though not complete) list of companies I have produced freelance art for in the past 15 years:
3-Ring Service
3 of Cups
The 401K Company
4 Seasons Cleaning
@ Home in Austin
A Rose By Another Name
Ace King Casino
AdLanta- Atlanta's Welcome Directory
Airport Pulga Flea Market
Alfred Engstrand, Catering
All Care, Inc. Home Health
Aloha Pet & Home Care
AMD-Advanced Micro Devices
American Visitor Maps
AmStar Co. Realtors (Oscar Peché)
Anellas Apothecary
Anderson H.S. Trojans Baseball
Anderson Trojans Booster Club
ATD-Austin
AppleBaby Promotionals
ARC Texas
Austin Apartment Assn.
Austin Community College
Austin Marriott
Austin Pet Directory
Austin Semi-Conductor
Autumn Group Properies, Inc.
Avila Soccer
B & F Services
Bad Dog Auto, Inc.
Bandera Bill's Roadside Grill
Barky Bistro
Barton Creek County Club
Baylor University-Waco
Bizmaven Media
Bonepony Records
The Brainy Baby Co. LLC
Bravo Mortgage
Brooklyn College / Brooklyn College Academy
Business Rainmakers
Cad Supplies Specialty, Inc.
The Calling Station Casino
Card Sharks Casino
Cardiostaff
Carmen Zaragoza; Angel of Dreams Customized Lullaby
Cary Walston Gifts
Chain Drive
CEDRA Corp.
Celestial Pet Sitting
Centex Homes
Christ Episcopal Church
Christina's Critters
Clairmont Retirement Comm.
Clark Benefit Group
Clint Young Construction
Coastal Cabana
Coastal Mortgage
Collective Technologies
Cool River Cafe
Concrete Imaging Services
Concrete Surface Innovations
Constructors & Assoc.
Cordero Studios
Crumb Gobbler Press
Curves Fitness Center-Tarrytown
Curves Fitness Center-Round Rock
Curves Fitness Center-Burnet Rd.
Cutter Williams
Cybertrader
Cyclone Powerwash
Damon's Restaurant
Dance Umbrella
David Perkoff Music
The Dealer Directory
DeAndrea Construction
Decisions Consultants
Del Webb's Sun City-Georgetown
Dell Computer
DeRossitt Law Firm
Digiblocks
Dona Emilia's Bar & Grill
Doubletree Hotel
Durham Transportation
Easy Bee
EE for Life, LLC
Elderserve Health
Elliott & Thompson Publishing
The Emperor's Club Casino
Encore Movies & Music
EN, Inc.
Endeavor Real Estate Group
Events & Parties
Excel Academy
Expert Village
FaerieTail Farm
Farmers Insurance
FixRim Mobile Wheel Repair, LLC
Flying Vikings Program (FlyingVikings.org)
Foster Financial Group
Four Seasons Hotel
Foxx Entertainment Group, Inc.
Fred Haislmaier: Handyman
Freescale Semiconductor
Fred Haislmaier-Handyman
FSS-Full Service Staffing
Gatti Town-Oak Hill
Gino's Italian Restaurant
Linda Goldfarb Ministries (Super-Natural Sisters)
Galto's Hot Dogs
Green Collar Operations
Greenbelt Homes, LLC
Greyhound Pets of America
The Gobe Group
Gryphon Advertising
Guaranty Group
Guerilla Gospel
Fred Haislmaier-Handyman
Hastings Answering Service
Heads of State (GetSomeHeads.com)
HelpMeSellIt.com
Herpeton Exotic Pets
HG Soul (musician)
Highland Mall-The Rouse Co.
Hilton Hotel & Towers
Hilton San Antonio
Hula Hut
Hyatt Hill Country
Hyatt Regency
I.A.S., Inc.
The Image Factory
Incandescent Core
The Innova Group
Interactive Life Forms, Inc. (Fleshlight.com)
Intercraft
Internal Revenue Service (Dallas ofc.)
Jeffco Pet Mats
Jerry Lawyer & Associates
Jobs For Miami
Kamadara
KeepItComing.net
Keller Williams-Arlene Escamilla
KHFI-96.7 Radio
KUTZ-ZRock Radio
Lakeway Inn Resort
Laseriffic
Leander 4-H Club
LifeSize Communications
Lincoln Screenprinting & Promotionals
List For Kids Franchise
Little Truck Land & Limb Services
Lonestar Directory
Lonestar Tennis
Local Arrangements
Lost Creek Country Club
Lucky Punk Industries
Majesty Printing
Malibu Grand Prix
Manju's, Inc.
Marki's Oils
Massie Martial Arts
Mateo's Mexican Grill
McDonald's Corp.
Metung House-Australia
Mickey Strange-Archangel Records
Microsoft Sales Team (Austin)
Mike Carter Construction
Monkey Business
My Coloring Thing
MyArtStarz.com
Mystic Net Marketing
MzSkribble (Poetess)
National Casino Supply
NYC Adventure Tours
The Nose Caricatures Network
O.Henry Home & Museum
The Oasis Restaurant
The ONE JP
OT Connection-Occupational Therapy Services
Our Lady's Rosary Rings
Paleo Cafe
Pantera Enterprise
Paramount and State Theaters
PC Expressions
Penteco
PeoplePlus
Pet Butler
Powers of Three Productions- Zero Point
Popular Talent
Primal State Tattoos
Rainsoft Water Treatment
RBR-88.1FM
Red Lion Hotel
ReMax-Austin Skyline
Representative Wayne Smith's Office
Renaissance Hotel
Resistabar
Retirement Compliance Software
Reunion Ranch
RobotWerks
Roger Beasley Mazda of Bastrop
Roger Beasley Mazda South
Save Austin Music
Schweigerdt, Bronwyn, M.S. -Free To Eat
Scissortails Salon-Horseshoe Bay
Scott Felder Homes
Shady Springs Party Barn
Shaddezstar Innovations- The Ebony Deities
Shampooch
Shard Studios for SHARD RPG
Shirtworks Printing
Showdown Poker
Shweiki Media
Singapore John's Tattoo Arcade
Smart Gutsy Girl
Sonata Designs
Southern Wildlife Management
Southwest Dealer Services
Southwestern Univ.-Georgetown
Speech Center of Texas, P.C.
SQL Server Input/Output
Starbase Avalon-Star Trek role-playing site
St. Andrew's Episcopal School
State Farm Insurance
Steck-Vaughn
The Strip Cult-Rock Musical
Super Promos
Super Suppers Braselton, GA
Super Suppers Cumming, GA
Super Suppers East Forsythe- Atlanta, GA
Super Suppers Sugar Hill, GA
Super Suppers Georgetown, TX
Super Suppers Corporate
Tandem Computers
Teamsight, LLC
Tecom Communications
Temple-Inland Mortgage
Texas Environmental Regulation Committee
Texas House Democrats Office
Texas Jumpers Assn.
Texas Workers Comp.
Thrifty Nickel Want Ads
Time Warner Cable
Townsend, Katy; Actress (UK)
Triathlon For Girls Like Us
Trimble Navigation
The Trois Estates
Troi Dragonrose
Twin Creeks Country Club
Universal Technology, Ltd. (Hospitaller Tea Blends)
U.T. Athletics Dept.
U.T. Alumnis
Village Homes
Violet Crown Realty
Volente Beach
Waco Water Dept.
Washmon & Hance, PC
Wheels American (Fix Rim)
Wildlife Products
Yellow Submarine Sandwich Shop
Yes Cellular
Young & Robinson w/Special Guests
Zories Only, Inc. -Guam
...and most Austin area High Schools!


Want to know the big names? Here's a short list of some of the larger, more well-known companies both in the Austin area and worldwide:
AMD- Advanced Micro Devices
ACC- Austin Community College
Austin Marriott
Barton Creek County Club
Baylor University -Waco
Curves Fitness Centers
DELL COMPUTER
Doubletree Hotel
FARMERS INSURANCE
Freescale Semiconductor
Four Seasons Hotel
Hilton Hotels
Hyatt Hotels
IRS Dallas office
Lost Creek Country Club
Microsoft (Sales office-Austin)
McDONALD'S CORPORATION
Red Lion Hotel
Renaissance Hotel
STATE FARM INSURANCE
Super Suppers Corp.
TIME WARNER CABLE
Twin Creeks Country Club
UNIVERSITY OF TEXAS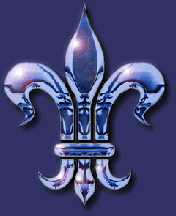 The work I rendered for these companies is anywhere from logos and brochures to party caricatures or illustrations. This list does NOT include all of the "private" clients I have been contracted by. These projects are usually portraits, contract caricatures, invitations and various illustrations (such as "Character Portraits"). That list would probably stretch twice as long as the one before you.
---
National and International cross-section:
Afghanistan - Fight Club Afghanistan
Albertville, Alabama - Diddybag (Johan's Graphics & Web Design)
Atlanta, Georgia- AdLanta, Inc.
Bandera, Texas - Bandera Bill's Roadside Grill
Canon City, Colorado - Christ Episcopal Church
Canton, Michigan - Archangel Records
Cincinnati, Ohio - Bonepony Records
Crystal Lake, Illinois - Laseriffic
Denver, Colorado - Shirtworks Printing
Detroit, Michigan - Archangel Records
Dunedin, Florida - Coastal Cabana
Elizabethtown, Pennsylvania - National Casino Supply, LLC
Greenwood, Indiana - Little Truck Land & Limb
Guam - Zories Only, Inc.
Houston, Texas - Mateo's Mexican Delivery
London, UK - Elliott & Thompson Publishing
Manhattan, New York - My Coloring Thing
Metung, Australia - Metung House Bed & Breakfast
Miami, Florida - Jobs For Miami
Mystic, Connecticut - Mystic Net Marketing
New Jersey - EE for Life, LLC
Nevis West Indies - Universal Technology, Ltd. (Hospitaller Tea Blends)
Northbrook, Illinois - Jeffco Pet Products
San Antonio, Texas - Crumb Gobbler Press
San Dimas, California - Cordero Studios
San Francisco, California - Lucky Punk Industries
St. Louis, Missouri - Majesty Printing
Streamwood, Illinois - Galto's Hot Dogs, Inc.
Universal City, Texas - Linda Goldfarb Ministries
Waco, Texas - Baylor University
Woodhaven, New York - NYC Adventure Tours
---
Some of my larger Austin area clients:
Austin Community College
Austin Marriott
Barton Creek Country Club
Cool River Cafe
Curves Fitness Centers
Del Webb's Sun City Georgetown
Dell Computer
Doubletree Hotel
Farmer's Insurance
Four Seasons Hotel
Freescale Semiconductor
AMD-Advanced Micro Devices
Mr. Gatti's Gatti Town
Guaranty Group
Highland Mall-The Rouse Co.
Hilton Hotel & Towers
Hula Hut
Hyatt Regency Hotels
Lakeway Inn Resort
Lost Creek Country Club
Malibu Grand Prix
McDonalds Corp.
O.Henry Home & Museum
The Oasis Restaurant
Red Lion Hotel
ReMax-Austin Skyline
Renaissance Hotel
Reunion Ranch
Roger Beasley Mazda
Shady Springs Party Barn
Southwestern University - Georgetown
State Farm Insurance
Temple-Inland Mortgage
Texas Worker's Comp.
Time Warner Cable
The Trois Estates
Twin Creeks Country Club
U.T. Athletics Dept.
U.T. Alumnis
Volente Beach